Christmas Gitf Guide:Multiple Cutting Dies you can choose
Hi everyone~
Do you hear the Jinglebells ring? It's time to prepare christmas gifts for your collegues,family and anyone who you want to express your warm wishes for the coming new year. Kokorosa are willing to help all of you to make your special gifts in this important time.
Today, we will share some amazing christmas elements cutting dies with you. And we hope it will bring you some creative inspiration when making chiritmas cards.
1. For kids:
Its pattern is composed of hollow squares and rectangles. You can fill some christmas elements, such as santa, chrristmas trees and gift boxes.
Kokorosa Metal Cutting Dies with Checkered Hollow Background Board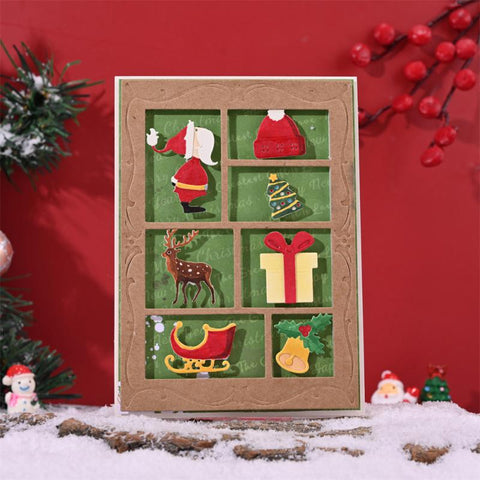 2.For Collegues:
Its pattern is a three-dimensional Christmas tree decoration that can be obtained by creasing and folding. This one can be used easily to show 3D effection.
Kokorosa Metal Cutting Dies with Foldable 3D Christmas Tree
Daily Supplies:
---