New in Sep: Vintage Halloween Die Cuts
With Halloween fast approaching, it's time to start thinking about some Halloween-themed paper crafting and decorating your home with spooky decor. For all the craft lovers, we have some exciting news to share!
Vintage Halloween Die Cuts
have arrived! These die cuts feature classic, vintage Halloween motifs, perfect for adding a touch of old-school charm to your projects. Let's look at some of the fabulous new products in the lineup.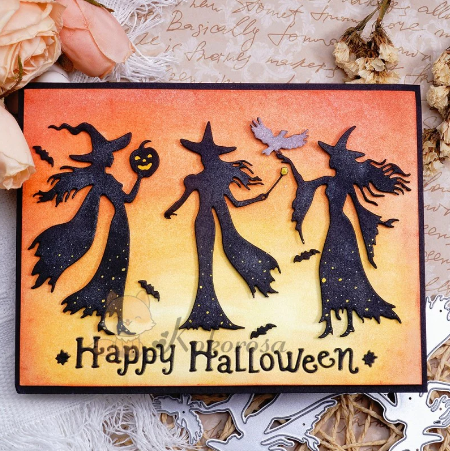 KOKOROSA METAL CUTTING DIES WITH 3 WITCHES & "HAPPY HALLOWEEN" WORD
This set of dies includes a trio of witches and the words "Happy Halloween," perfect for adding a spooky touch to your paper crafts. The witches are beautifully designed, with intricate details and a vintage flair that will make any project stand out. Use these dies to make cards, scrapbook pages, and decorations that will surely impress.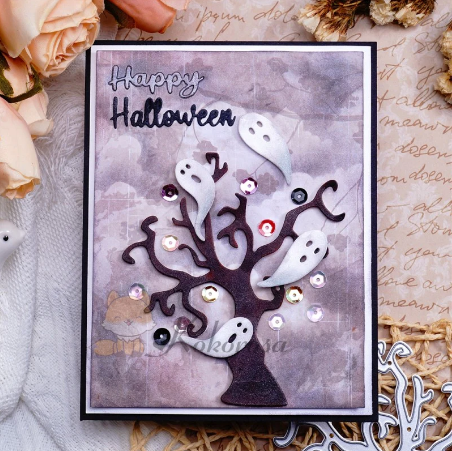 KOKOROSA METAL CUTTING DIES WITH SCARY TREE & FLYING GHOSTS
This die set includes a spooky tree and flying ghosts, perfect for creating a hauntingly fun scene. The tree is detailed and textured, while the ghosts are whimsical and have an ethereal feeling. These dies are perfect for accentuating cards, party decor, or adding to a scrapbook page.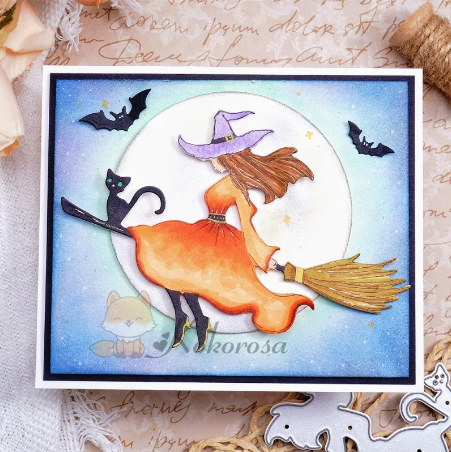 KOKOROSA METAL CUTTING DIES WITH WITCH FLYING ON BROOM
This metal cutting die features a classic Halloween scene of a witch flying on her broom. The image evokes a sense of nostalgia, like something right out of a vintage Halloween storybook. The details on this die cut are extraordinary, with the witch's hat, broom, and cape all coming to life. Use this die cut to decorate your cards and invitations.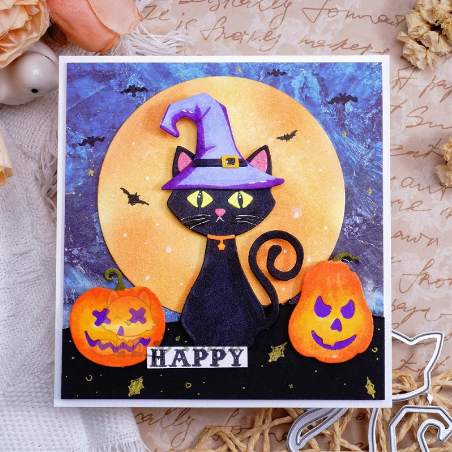 KOKOROSA METAL CUTTING DIES WITH CAT WIZARD
This set of metal cutting dies features a cute and quirky cat wizard. The wizard has all the iconic details of a wizard costume, such as a pointed hat and magical wand. The whimsical nature of this die cut makes it perfect for embellishing Halloween crafts.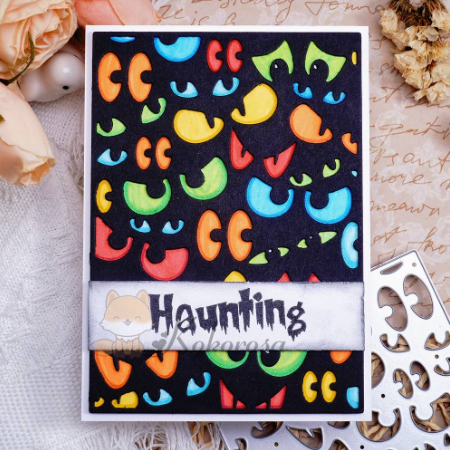 KOKOROSA METAL CUTTING DIES WITH STARING EYES, BACKGROUND BOARD
This metal cutting die showcases a background full of creepy staring eyes, adding an eerie element to your Halloween crafts. Whether you want to create spooky greeting cards or add a haunting touch to your party decorations, this die-cut will help you achieve the desired effect. The intricate details and varying designs of the eyes make this die cut all the more captivating.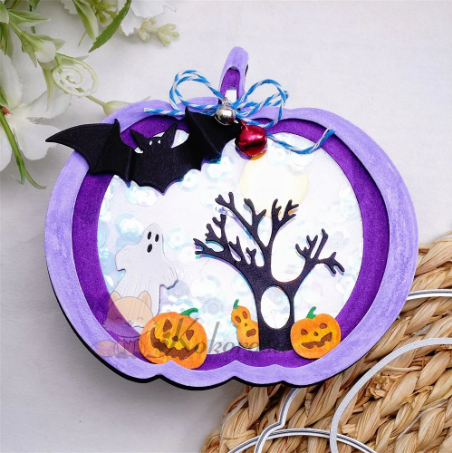 KOKOROSA METAL CUTTING DIES WITH LAYERED PUMPKIN & HALLOWEEN ELEMENTS
This set of metal cutting dies allows you to create a layered pumpkin with additional Halloween elements. The different layers add depth and dimension, provide unlimited possibilities for your design, and make your pumpkin stand out.
View our
Vintage Halloween Die Cuts
 collection for more designs that are
perfect for those who love a touch of retro charm to their Halloween projects. The cuts are crafted with precision and detail to create truly one-of-a-kind decorations, perfect for parties or home decor. So, whether you are a seasoned crafter or just getting started, the new Vintage Halloween Die Cuts will add the perfect touch of spooky and vintage-inspired fun to your projects. And don't forget to check out  our
New in Sep
collection for more dies of various themes!
---