Projects sharing: Essential decor cutting dies
Hello~My friends
How are you going today? I will share some nice foldable cutting dies with you today! If you are confused with designing cards, this blog may help you!
The first one I want to recommend to you is the Happy Birthday Decor Balloon Die. This one is suitable for celebrating birth days. This cutting die includes essential birthday elements, for example, balloons, hearts and "happy birthday" word. It is easy to use because you do not need to spend more time on designing the card. All you need to do is choosing great background and how to coloring the birthday pattern. You can choose the pink as the main colour or other bright colors.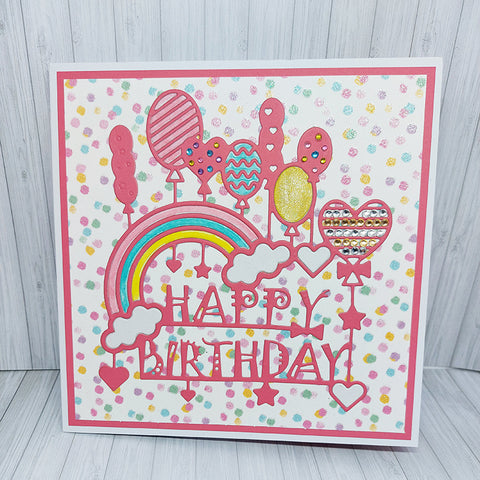 Next, I want to share the Shining Little Star Die with you. It is a lovely hanging stars decor border.  The line of stars can help you decor your cards wonderfully. You can add some other decors to make it better as the following picture shows. The crafter added the flower, cute bow and elegant butterflies to decor your projects.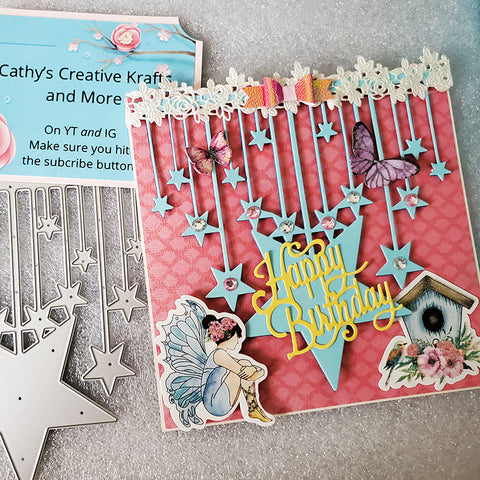 The third one I want to show you is the Crossed Branches Die. If you want to decorate the circle borders, it will be a good choice. The beautiful branches will make your cards look better. It can be used to decorate birthday themed cards, spring themed cards and more. Therefore, I hope all of you do not miss out it.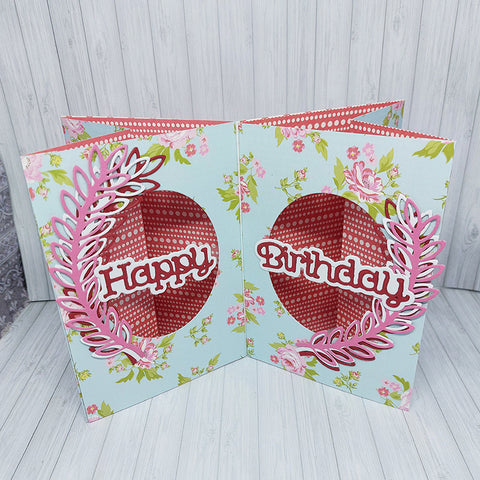 Winter has on its way! Some winter elements you should get ready to prepare now! Today, I want to show one popular decorated snowflakes cutting dies. There are six various patterns included in this dies set, so it is super valuable and convenient. How to use snowflakes to decorate cards? The following example will inspire you to have new creative ideas. For me, I love the 3D vision effect that this project shows. The foldable background is really nice! And the crafter chose a great cardstock paper, which shows a snowing village at night scene. The shining snowflakes make the whole scene look more dreamy and beautiful. If you want to create your own winter themed projects, you can get it now!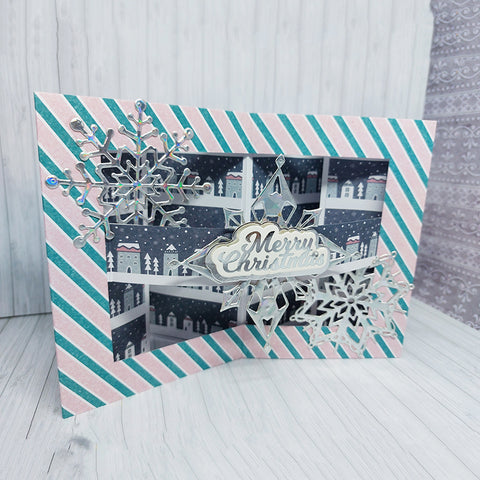 Well! That's all I want to show you today! Have you get some new ideas for card making? If you have any questions about projects, please email us and we will help you solve problems as soon as possible. If you have some fancy projects, we hope you can share with us and let more crafty friends see your creative ideas.
Thanks for your reading! Have a nice day! See you next time.
---