I'm sure there are many of you who would like to buy more cutting dies at a lower price, so we at kokorosastudio have come up with this product called Mystery Box. Such a product usually contains more cutting die or other peripheral products related to cutting die. Generally Mystery Box inside the product is not have the latest week of new products, this point you must pay attention in advance when buying.
What is a Mystery Box?
A Mystery Box is a combination of several products, but you won't know what products are included in the box until it arrives. I think this is the reason why Mystery Boxes are so popular. Many people are thinking of using Mystery Box to get more affordable products. Our Mystery Box is basically a box where the value of each product exceeds the price tag, and this is what makes Mystery Box sales on our website so high. We kokorosa will also take Mystery Box as the direction of development to broaden more ways to play, I hope you can like our Mystery Box series.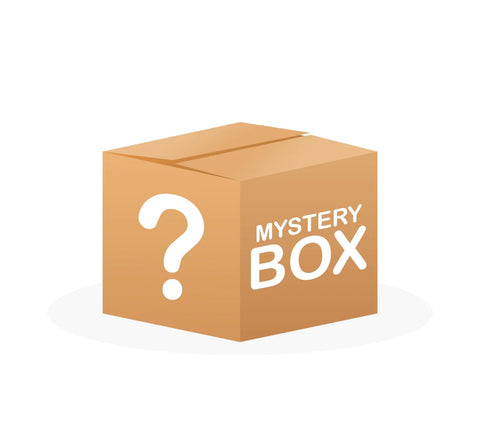 Categories of Mystery Box
In order for you to better use Mystery Box to fill your own hand toolbox, our website distinguishes Mystery Boxes in many different categories in great detail. Some of the most popular ones are these: Mystery Box With 5 Clear Stamps, Mystery Box With 3 Cutting Die and 2 Stamps, Mystery Box With 5 Stamps and 5 Cutting Die and Lucky Box With 10 Cutting Die. Of course we have many other kinds of Mystery Box, and we will add more categories in the following website updates (if you have any favorite products that you want to add to Mystery Box, you can leave a comment via email or on my blog below, and we will follow your suggestions to bring them up in our plan).
Bundles
I believe kokorosa's old users should be aware of this, but maybe many new users don't. Every new product in our kokorosa is bundled with two other products of the same category for bundle promotion. The specific location is when you click on the product details screen, and then swipe down the screen to see. This bundle promotion is very cost-effective compared to buying a product directly, which is equivalent to a "transparent box", so you can directly buy your own products according to your preferences. Although the discount is not as big as Mystery Box, it is easier to get your favorite products compared to Mystery Box. In the Mystery Box interface we also have our own bundles, such as the Kokorosa Cutting Die Bundle with 4 New Dies and Kokorosa Cutting Die Bundle with 4 Valentine's Dies. more cost-effective, but the new products have less content. So how to choose depends on your own needs.
I hope you can like our kokorosa brand more and more, we will definitely become better and better, and will not let you down!
---
1 comment
---
---