Hello, all craft friends!
It's been a long time! There are a lot of celebrations coming up soon, have you thought about what kind of cards and gifts you want to make for your friends and family? If you haven't figured out how to make cards yet, or what elements you need to use to make your cards, then I'm here to give you some inspiration for today's sharing. The biggest problem of card making is how to design a card with more content, not just a card with a few small elements scattered around it. If there are too few elements, then a card will become empty. But on the contrary, if there are too many elements, a card will become crowded. Both of these situations will give people an uncomfortable feeling in terms of visual effect. So when we also encounter such a problem, how do we go about solving it?
Just like everyone needs to wear clothes, so does our card. Only it doesn't need clothes, but a border. If the border is well chosen, the card elements can be filled with the feeling you want to create even if they are monotonous. We recently got some new arrival cutting dies in our store, and it just so happens that there are a lot of dies for card borders. I thought I would take them out and share their production ideas with you.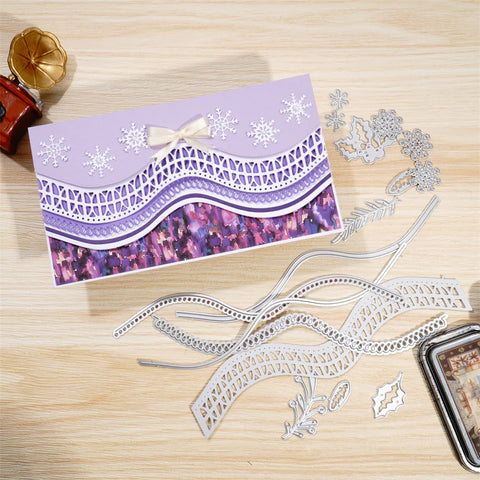 The first one I'll show you is the Lace Wave Border Cutting Die, which is a set of border dies. In addition to the lace border, it also contains botanical decorations for spring and autumn and snowflake decorations for winter, so it's a versatile die that can be used for any card in any scene, and you can easily use it to make a very beautiful card.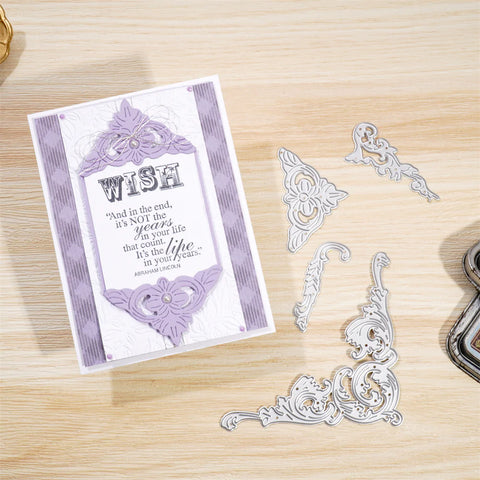 Then we can look at this Retro Lace Border Cutting Die, which is different from the previous one. Its overall style is on the vintage side, while its use is generally not as the border, but as the corners of the card. The vintage style is hot these years and is becoming a worldwide trend. When you use this kind of die to make cards, people still think you are the old money full of mystery.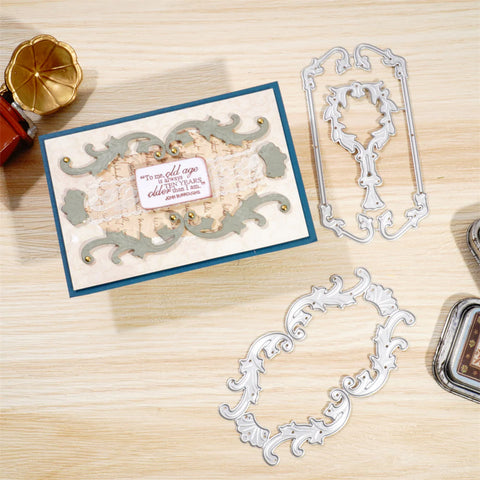 The third product I show you is the symmetrical lace border cutting die, also vintage, but not as understated as the previous one, the shape of this border die contains a sense of gorgeousness that can not be hidden. If the last one is the border can bring people the feeling of old money, then this kind of die is the opposite, can bring people a new money feeling, very suitable for young people. I believe that the young people who receive this frame will also be very happy.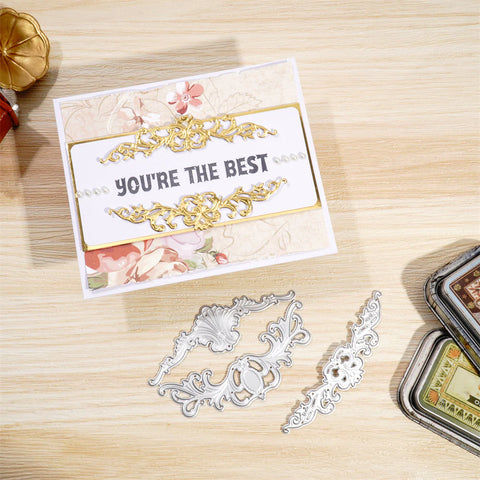 The last kind of die I bring to you is the 3pcs Lace Border Cutting Die, which is like a combination of the first two. As a border, it can bring a retro but not outdated, new but not exaggerated feeling. It is as if the freedom of modernity has been incorporated into the elegance of the 70s.
What can a border bring to a card? In my opinion, it is what gives a card its soul. The choice of the border can shape the overall expression the card wants to make. If you're interested in our brand's dies, check out our website, or watch our youtube platform for some inspiration.
So that's it for today, I hope you all got something out of it! See you next time!