Hello, crafty friends!
I'm back again! Last time we talked about bringing you a tutorial on ideas for making winter-themed cards. Well, here I am! When you think of winter, the first thing you can immediately think of is Christmas! And what else can make us feel so happy at Christmas except receiving gifts from Santa? That's right, building a snowman. A snowman has never been defined by anyone in terms of its appearance. It can be an integrated body, a carrot nose, and eyes made of two stones, or of course, he can be made of two snowballs on top and bottom. But the card I'm going to bring you today about the snowman, it's a different snowman, again, he's slim!
The first project is made with a slim snowman cutting die. A card like this is perfect to give to your children at Christmas time, and your children will love it. So let's see how you can use this die to make the following project!
What you need to prepare for making this card: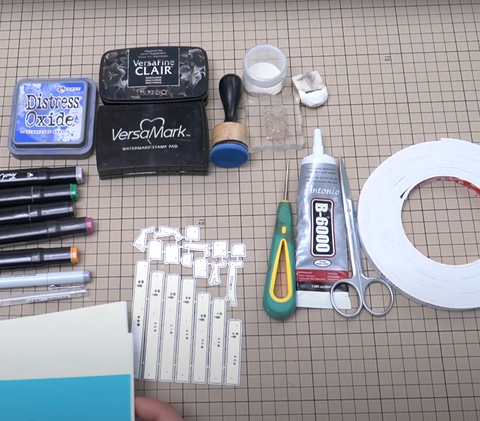 Marker Pens
PVC Paper
Ink Pad
Handcraft Scissors
How to make it: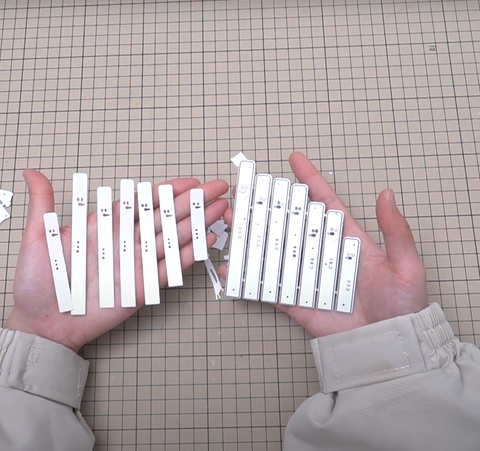 Step 1: Start by using the slim snowman dies to make two batches of small snowman bodies. You can make all the accessories for the slim snowman together at the same time.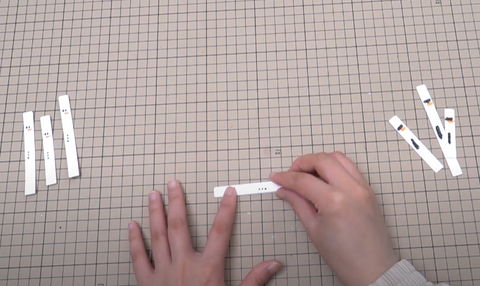 Step 2: Paint the small pieces of paper of the slim snowman with the corresponding color. Stick the snowman with the five senses onto the colored one to create a slim snowman with the five senses coloring.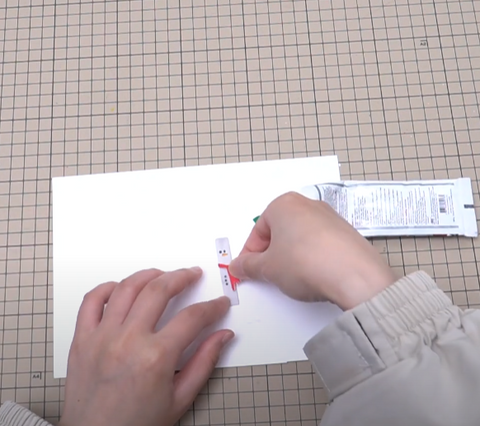 Step 3: Colour the accessories and body of the snowman with the marker.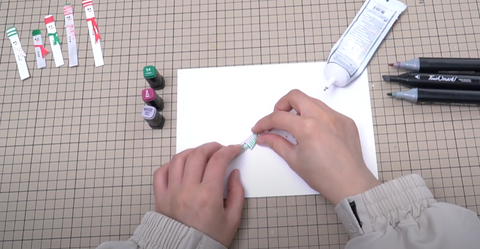 Step 4: Match the snowman's body and accessories to create your snowmen!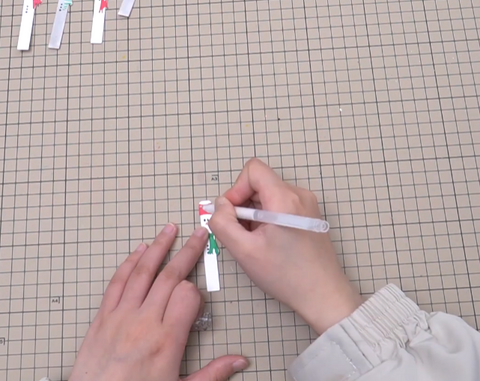 Step 5: Use the sponge daubers to give the background a more atmospheric feel, and at this time we'll set up some snowy scenes!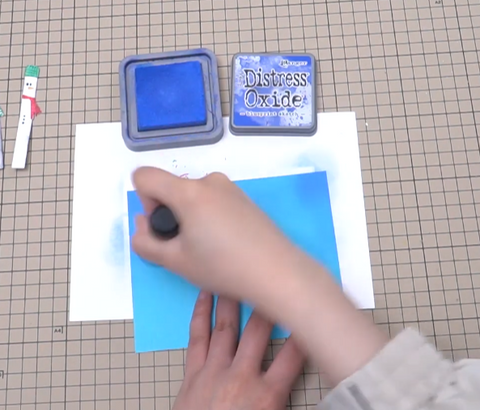 Step 6: Arrange the little snowmen to enter the winter scene.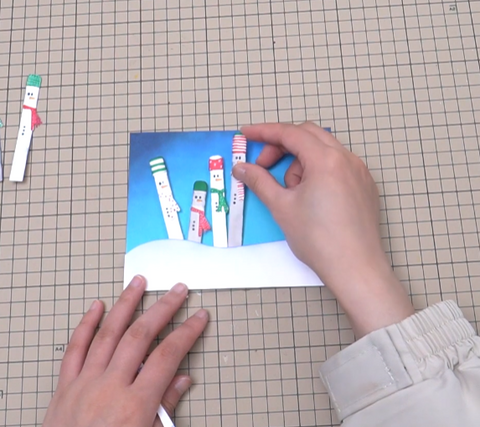 Step 7: Stick on Christmas Stamps or any other label you like.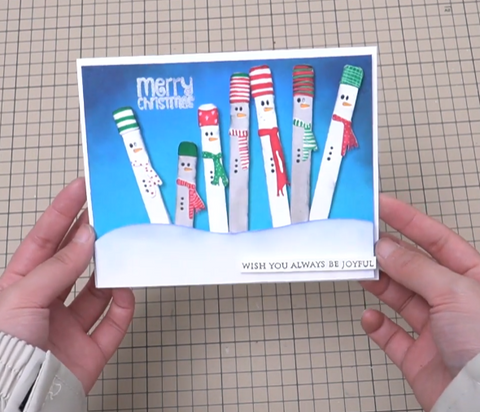 So here we are, a card with a festive winter feel. Isn't this an awesome card? If you like this card, then you can try making it follow my steps.
Also, has it been a while since you updated your crafting boxes? We've been adding a lot of new arrival cutting dies to our shop over the last few days. If you feel you need to refresh your boxes or you are interested in other best sell cutting dies in our shop, why not take a look at my website hopefully you'll find what you're looking for when you browse through these items.
Do you have any more cards that you don't know how to make and would like to know how to make them? If so, leave me a comment below! I'll read every comment with care! If there's anything else you'd like to read, just let me know and I'll put it on schedule! In the meantime, I'll be sharing some great card creations in the next blog, so hopefully, you will get some inspiration from them.