Exploring Some Christmas Decorations
Hello~Dear friends.
Christmas is coming,have you prepared for it? Today I want to share some gorgeous decorations about Christmas, it includes Cutting Dies With Snowflake Border, Christmas Ornament,Christmas Decorated Bell,Christmas Tree Crystal Ball. I think these ornaments are very suitable for Christmas, so let's talk about them one by one.
The first one is Metal Cutting Dies With Snowflake Border, the size is 5.51*3.94inches, It doesn't have a lot of decorations,there are only snowflakes of different sizes attached to the border, so if you want a simple background board without too much frills, this one must be a great choice.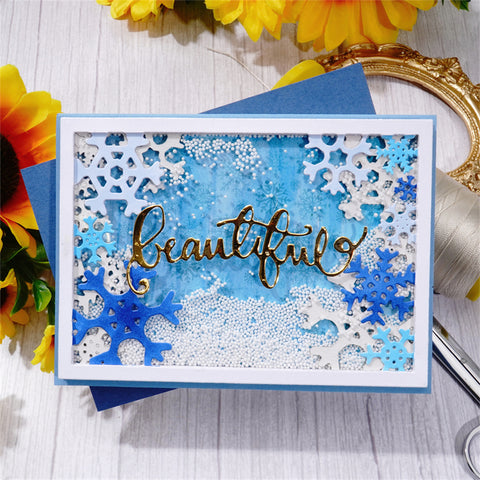 The second one I want to share is Cutting Dies With Christmas Decorated Bell. First of all, It is a single Christmas bell with a bow shape on the top, the whole is hollow, then it's material has high hardness, it's made of carbon steel, so you don't have to worry about its shape being damaged, our crafters also thought of it when creating it The Christmas bell is also one of the main elements that are essential to set off the atmosphere of Christmas, and the size is just right, 2.75*2.24 inches is not so big, if you want to use some leaves to match it and make decorations together, You can also choose a simple leaf shape.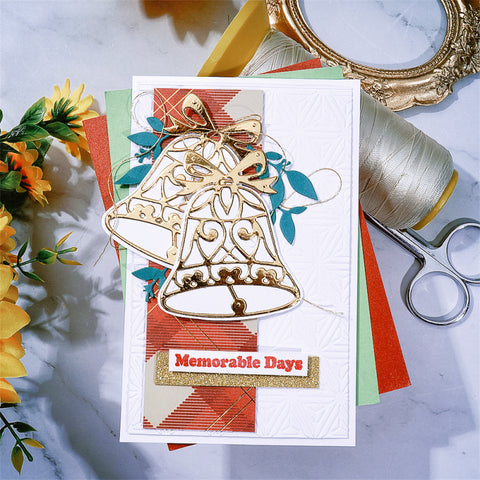 The third one is the Cutting Dies With Christmas Tree Crystal Ball that I want to share with you the most. The Christmas tree is very important for Christmas, and it is absolutely indispensable on Christmas greeting cards. Of course, there are many different types of cutting dies for Christmas trees. Here I will only share one type today. If you want to see more different Christmas trees, you can also go to the shop in kokorosa to see them. The size of this Christmas tree is 4.72*3.14 inches, it is a Christmas tree contained by a crystal ball, our crafters combined the crystal ball with the Christmas tree, and the strong atmosphere of Christmas is also accentuated. Our crafters have also made ingenious ideas on the sides and bottom of the crystal ball. The top is the antlers of the elk, and the base is the eyes and nose of the elk. The cute shape adds a childlike feeling to the Christmas greeting card.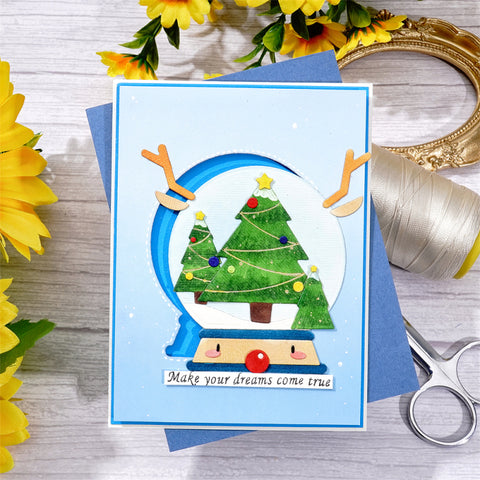 The last one I want to introduce is Cutting Dies With Christmas Ornament. This set includes three snowflake hollow Christmas balls with different patterns. You can choose to use them all, or you can choose just one for greeting cards, which are all optional. And this Christmas ball can be hung, you can hang the Santa or Metal Cutting Dies with Rudolph Elf you bought on the ball, which also adds more fun.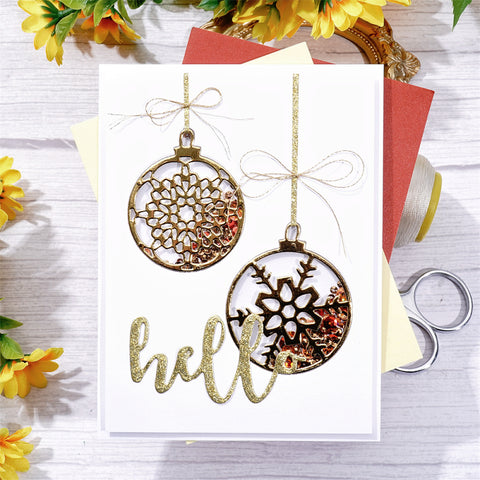 Well, do you like any of the projects introduced today? Or have something inspired you to make Christmas cards? The beauty of Christmas is irreplaceable, I hope you can make beautiful Christmas cards. If you want to know more about Christmas Cutting Dies, you can subscribe to our kokorosa shop. If you want to watch more videos about greeting card making, you can also follow our YouTube channel, there will be new making videos waiting for you to discover every day. Today's sharing is over, I hope you like today's sharing.
---