Paper Halloween Crafts: Easy and Festive Decorations for All Ages
Halloween is a time when creativity takes center stage. Paper crafts offer a fun and accessible way to decorate your home, entertain little ones, and immerse yourself in the spooky spirit. In today's blog post, we'll explore a range of paper Halloween crafts suitable for all ages. From simple die-cut shapes to intricate designs, these crafts will add festive charm to your Halloween decorations. So grab your scissors, glue, and stock paper, and get started!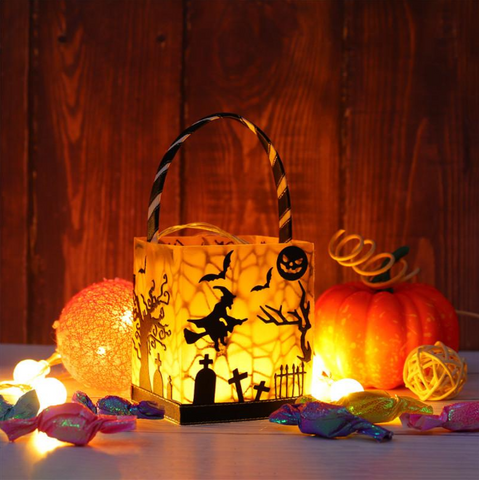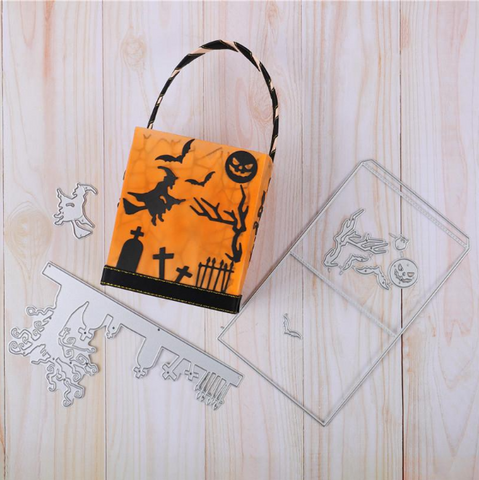 Trick-or-Treat Bags:
Gather up your paper scraps and create personalized trick-or-treat bags. Start with plain paper bags or construct your own using colorful construction paper. Decorate them with Halloween-themed stickers, cutouts, or drawings. Get creative and design bags based on favorite Halloween characters, like witches, ghosts, or Frankenstein's monster. These customized treat bags will add a unique touch to your little ones' Halloween adventures. We highly recommend our Trick-or-Treat Bag Metal Die Set, designed to help you make a spooktacular trick-or-treat bag that will impress with no doubt.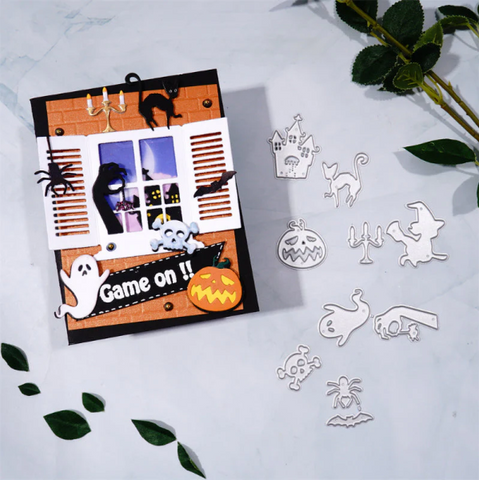 Spooky Silhouettes:
Create an eerie ambiance with spooky silhouettes. Use our Halloween dies to cut out Halloween-themed shapes like bats, cats, witches, or haunted houses from Halloween-themed stock paper. Tape or glue them onto windows, walls, or lampshades to cast haunting shadows. Whether you prefer a ghostly night sky or a menagerie of creatures, these simple silhouettes add an instant touch of Halloween to any space.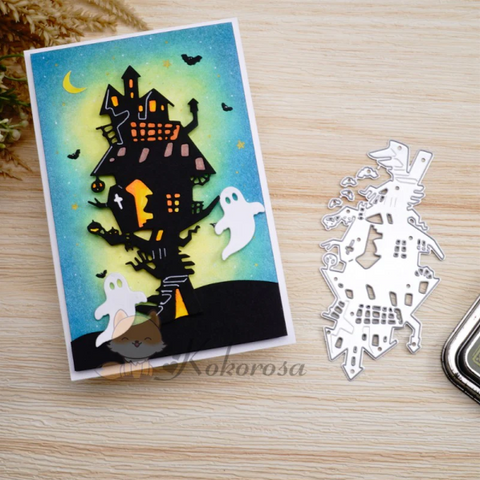 Haunted House Card:
Get crafty with a haunted house card that's both fun to make and impressive to display. Use dark-colored stock paper as the base. Cut a haunted house shape, paint it with Halloween scheme colors, and attach it to the card base. Decorate the card with spooky stickers, bats, or pumpkins, and add a personalized message to complete this delightful Halloween greeting. You can also create pop-up cards with haunted house shapes. Just fold it properly and attach it to the inside of a folded card, ensuring it pops up when the card opens.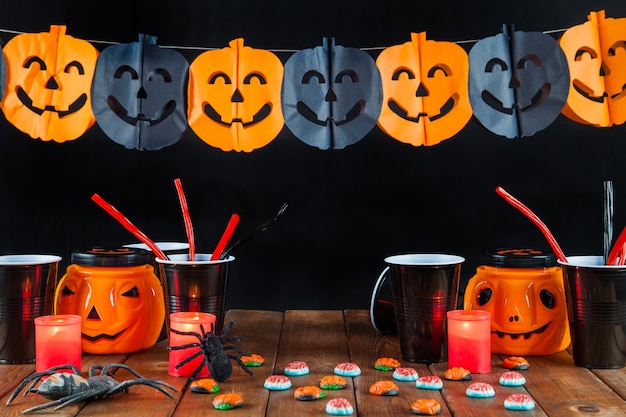 Jack-o'-Lantern Garland:
Add a playful touch to your Halloween decor with a jack-o'-lantern garland. Cut out pumpkin shapes from orange stock paper and draw or paint faces on them. String them together using a ribbon or string, leaving a small gap between each pumpkin. Hang the garland above the fireplace, along a staircase, or across a window for a festive and vibrant display.

Halloween Masks:
Engage young and old alike with Halloween masks. Print or draw the outline of the shape you want onto black cardstock and cut it out. Punch holes on either side and thread a ribbon or elastic through to secure the mask. Allow for customizations such as glitter, feathers, or even glow-in-the-dark details to add extra flair. These masks will make a great addition to any costume or provide entertainment during Halloween parties.

Paper Halloween crafts are a fantastic way to celebrate the spooky season, regardless of age or skill level. There are endless opportunities to ignite your imagination and add a festive touch to your Halloween decorations. So gather your supplies, embrace your creativity, and enjoy the simplicity and charm of paper Halloween crafts. The only limit is your imagination! And don't forget to check out our Halloween Dies collection! Happy crafting, and have a "spooktacular" Halloween!
---