Recommend:Christmas Card Inspiration
Hello crafty friends!
Last night I dreamed that Santa Claus was sitting in his sleigh and said to me "Child, Christmas is coming, what gift do you want? "

So, That's it. Christmas is coming. Santa Claus can especially be busy at this time every year, so it would be very thoughtful to receive a Christmas thank you card from us when he sneaks into our house to deliver the Christmas gifts he prepared.

That's just a joke. Today I've brought you a few Christmas-cutting dies that I hope will inspire you to make your cards.

Real talk, Your parents or friends maybe your child will be glad to receive your own-made cards!

OK, let's see. The first card is made using a Christmas tree-cutting die.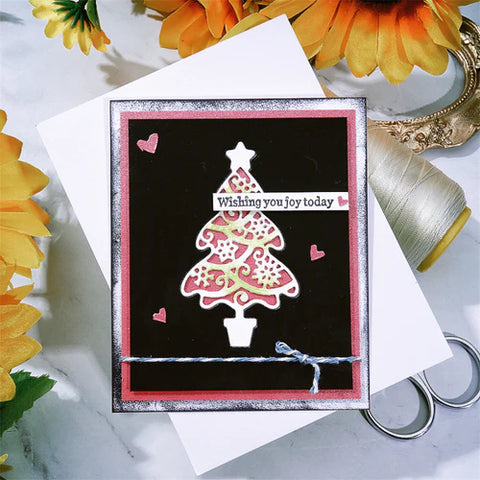 When it comes to Christmas, the most appropriate stuff is the Christmas tree. It is very easy to make a card like this, you only need a Christmas tree-cutting to die as the main material.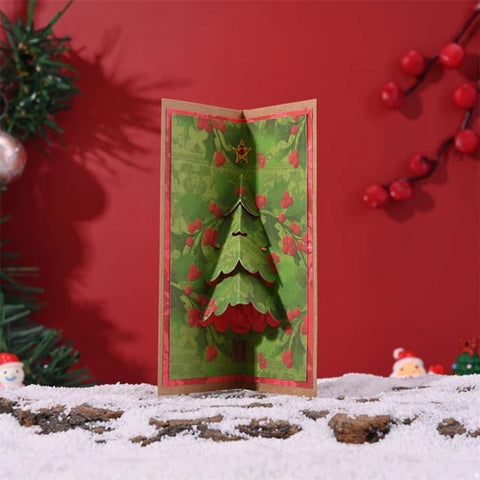 Use Santa's most classic red and white color scheme. Or maybe we could use a gold and green color scheme which just look like a Christmas tree with golden bells are also great. If you are fond of receiving gifts, you can also use some gift box-cutting dies to make some small cards and put them under the Christmas tree.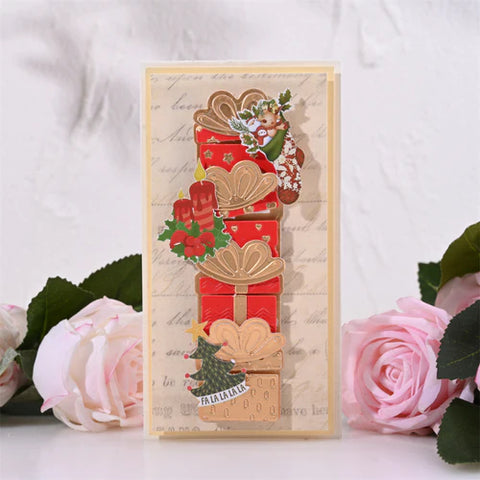 And now your card is filled with the Christmas spirit in this way.

The main tone of the second card is blue. When we talk about Christmas, it is natural to think of a snowy winter. And such a winter brings to mind a princess in the snow and ice, which is Elsa. In this way, the princess can also be an element of a Christmas card. A beautiful princess with fluffy snow-covered flowers gives the card a fairy-tale color and charm!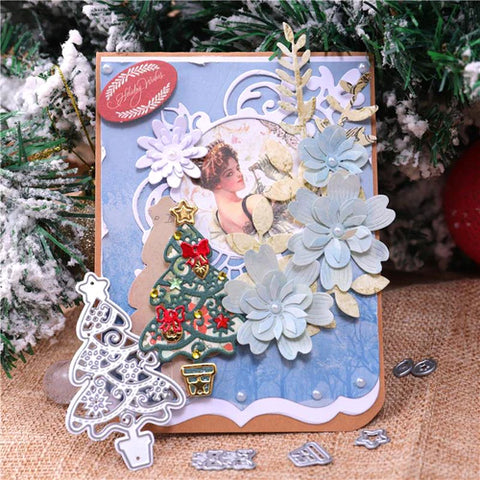 After I shared the examples of cards-making about the Christmas theme. Use your cutting dies to prepare a Christmas card for yourself and for the people you love before Christmas comes!

See you next time!
---