Recommend: Cutting Die is Inseparable From Life
In my understanding, Cutting die and our life are inseparable. There is a famous saying that art comes from life but is higher than life. I think the same is true for cutting the e. Going back to the source, the origin of cutting die is born from people's demand for the sophistication of greeting cards. So we will have birthday cutting die, Valentine's Day cutting die, Christmas cutting die, and much the festive cutting die, then there are also animals cutting die and plants cutting die and other natural aspects, and there will even be food cutting die or music cutting die, which are closely related to our lives. Today I will bring you some works to support my point of view.
Wood Pattern Die Cutting Die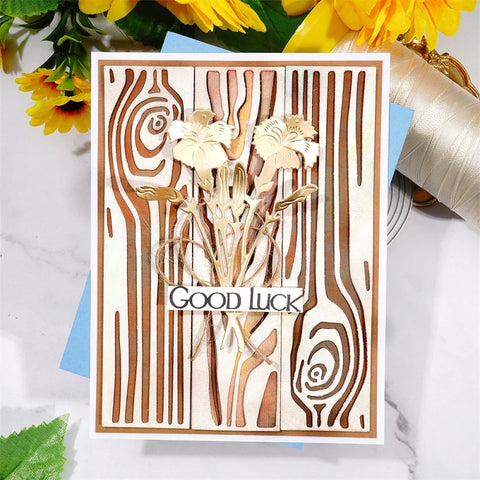 This is a background board cutting die, but the difference between it and most background board cutting dies is its combination. The background board belongs to a category of people who need a cutting die. Newcomers or people who just lack inspiration will like to use the backdrop cutting die, but the background board cutting die will bring a dull feeling after the frequency of use, always feel that when using the same background board cutting die is difficult to make people look and feel new. Therefore, Wood Pattern Die Cutting Die brings us a kind of innovation in the handmade card-making game.
Flower Violin Cutting Die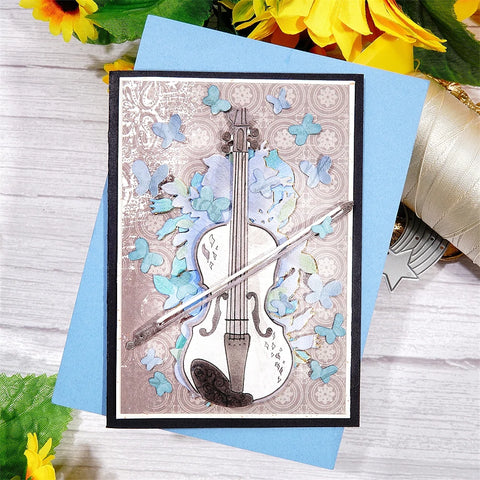 Someone once said to me that music is inspired by nature. We can hear many sounds of nature in music, and we can even feel the rhythm of nature by listening with our eyes closed. So Flower Violin Cutting Die was born. We combine elegant cello and elegant flowers. In this way, it will give great visual comfort to the person who receives the card made by this cutting die.
Coffee Cups Cutting Die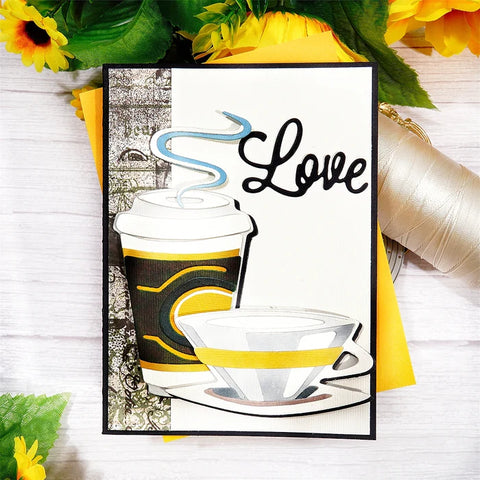 Coffee Cups Cutting Die is a cutting die inspired by coffee, in the past people drank coffee, not to refresh, themselves but to slowly taste a style, so the previous coffee are Is loaded with mugs, to be able to drink slowly. Nowadays, the pace of society is accelerating, and many people will take a cup of coffee on the way to work to prevent themselves from getting sleepy, so a lot of paper cups have appeared.
Cosmetic Cutting Die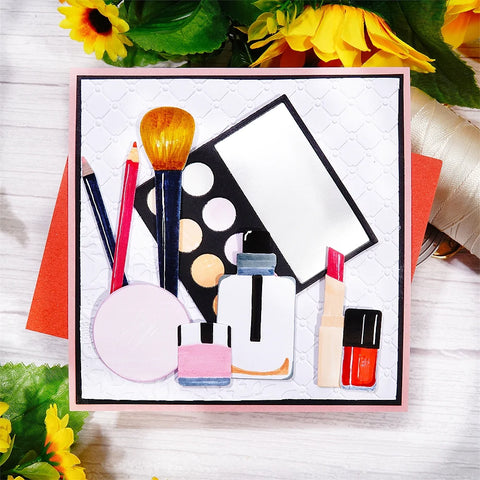 Cosmetic Cutting Die is a collection of cosmetic products that are used in everyday life. All of the products are used by people in their daily makeup routine, and all of the tools are inspired by life, so we hope that if you like beauty if you see a product like this, you will take it into your pocket. The design of this category is also a big attempt for us, and we hope you will like this Cosmetic Cutting Die.
---