Recommend: Dies that Can Be Linked
Hello, Kokorosastudio's friends!
I've been showing you a lot of cutting dies tutorials lately, but have you tried to make your models at home after reading them? Have you tried making your cutting dies at home after reading these tutorials? Or are you still unable to create your inspiration through knives because you don't have enough equipment at home? If the latter is the case, then you can start by going to our website and picking up some of your favorite cutting dies or other peripherals, hopefully, there will be enough room for your wildest imagination.
Today I have very interesting dies for you. Let's start with the first one, Kokorosa Metal Cutting Dies With Little Monsters, which is made up of several little monsters, all of which are very cute. Who wouldn't want to put such a cute little thing on a greeting card and whoever receives this card will find it very interesting too?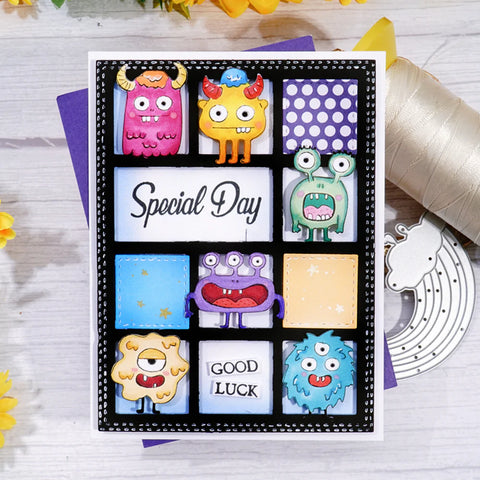 And then there is the second cutting die. This is the Kokorosa Metal Cutting Dies With Hollow Photo Frame, which is a backdrop die, but it is amazing to see how it can be combined with the little monster die to give us a card where each little monster has its place to live. This is the only way to have all the little monsters on the card and still not have it saturated and crowded.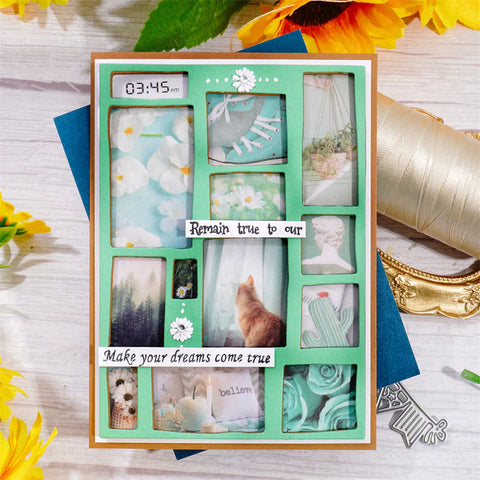 The third is the Kokorosa Metal Cutting Dies With Burger & Fries, a very realistic burger and fries die that is so tempting to look at that you'll want to take a bite out of this card. The need for high-calorie food has been engraved into the DNA of humans since ancient times. Back then, humans needed high-calorie food to survive, and it provided the energy they needed to survive. Nowadays, people are no longer worried about survival, but we still need high-calorie foods because when we see them, it stimulates the secretion of dopamine in the brain, which makes people feel happy. A card like this is meant to convey happiness.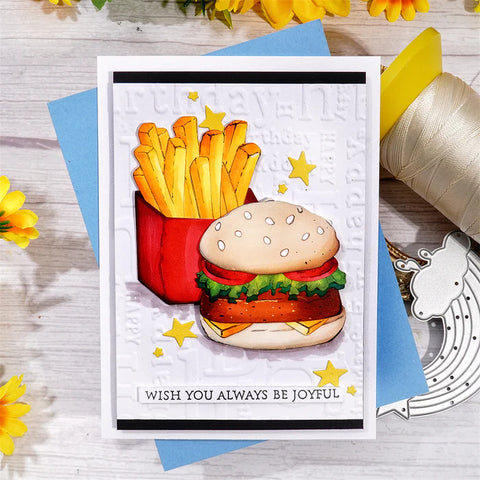 Lastly, I bring you the Kokorosa Metal Cutting Dies With Lovely Pink Pigs, which is also very interesting because we find that when we eat too much calorie food we turn into little pigs. But look at this card, the pigs are pretty cute too, aren't they?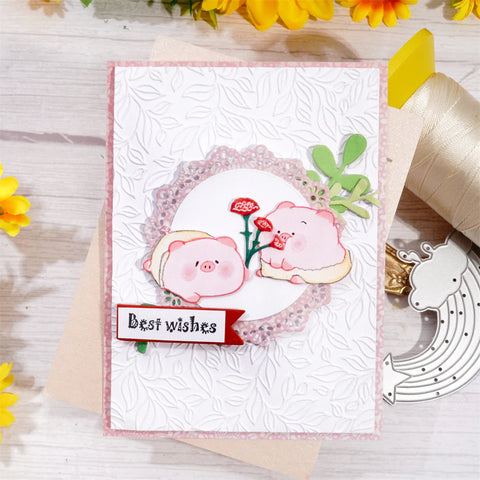 Well, I think that's it for today. Just to remind you of some of the old favorites, we have been adding new items to our shop in new arrivals, including many of the best sellers, so you can pick them up. If you're interested in making cards you can also check out our youtube channel for tutorial videos. See you next time then.
---
1 comment
---
---