Recommend: Life is like a box of chocolates
Hello, friends of kokorosastudio.
As the year comes to an end, let me express all my visions and expectations for the year in one piece of food. I don't know why, but chocolate is the best food for expressing one's thoughts. Whenever there is a need to express a strong positive thought, people use chocolate. I guess it's like the Forrest Gump saying, life is like a box of chocolates. Well, let's get down to business, Kokorosa Metal Cutting Dies With Delicious Chocolate.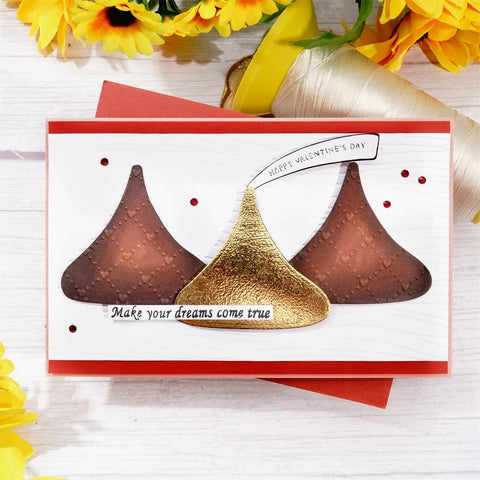 Life is like a box of chocolates. Bitter and sweet, if you just chew it hastily, the bitterness of chocolate can fill your mouth, but if you are willing to taste and enjoy it, every bit of bitterness can bring you a different kind of mellowness or sweetness. People use chocolate to convey their sweet feelings and good wishes for family, friendship, and love, and chocolate is thus given a strong emotional dimension. From childhood to adulthood, we will always find a reason to return to this classic comfort food, which offers us endless variations and never bores us. Everyone has their reasons for loving chocolate, and it is mostly used on Valentine's Day to express love and give it to your loved one. This Valentine's Day cutting die uses three chocolates to showcase the die, with gold leaf chocolate in the center to highlight the theme and focus on the chocolate. The background is embossed in white to highlight the previous theme and embellished with red diamonds, representing the phrase Valentine's Day and the words "dreams come true". This makes a great-looking card and I wish my dear partners all the luck in the world to make their dreams come true and to be brave enough to express their love. May kokorosa bring joy to your lives and happiness every day.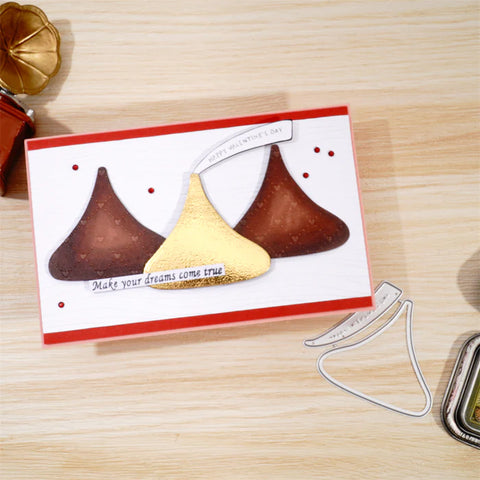 Life is like a box of chocolates with different flavors, you never know what you are going to get next, so let's all pursue purely and do things to the best of our ability and good luck will come. Life's stumbles and bumps are inevitable, all are gifts of fate, just like the different flavors of chocolate, all need to be tasted patiently and feel the aftertaste.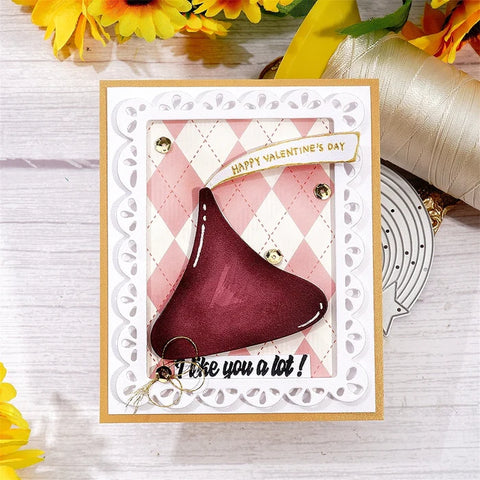 Well, I will not say more, the rest of the time is left for everyone. Hurry to our website to choose your favorite cutting dies to buy it! Always remember to save for a rainy day.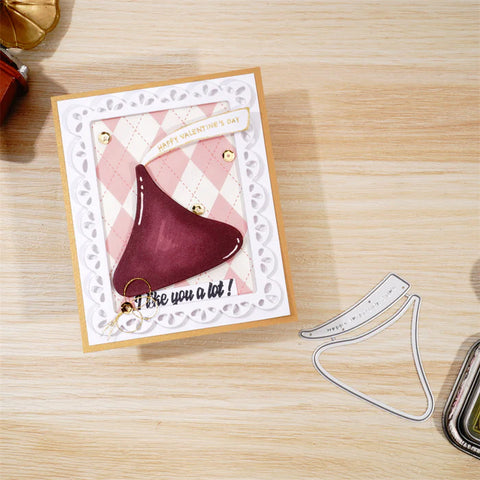 By the way, I need to say one more thing. Your craft box must be out of stock again. If you want to make more and more beautiful cards you need a more comprehensive kit. You can browse our website for the new arrival cutting dies or the best-selling cutting dies. I'm sure you'll find what you're looking for on our website!
Alternatively, here is our youtube page:
https://www.youtube.com/channel/UCGCPo7JxlzNolyGrHKLBDog/videos
You can also check out our videos. We hope you will enjoy our video page's many tutorials on making cutting dies. See you next time!
---