Recommend: Medical Special
Hello there! Friends of Kokorosastudio!
I am back again. As autumn and winter approach, the temperature difference gradually becomes larger, and in such an environment, people's immunity is not well immune to some viruses. That's why autumn and winter are also the high seasons for viral colds and other diseases. So, what we are going to talk about today is the medical theme of cutting dies. I hope that after reading what I am going to share, you can have some inspiration for your card-making afterward. You can make a card with a medical theme and send it to your patients, hoping they will get better after receiving such a heartwarming card. Or you can also give it to your doctor friends, because if a doctor receives such a card, then in fact, for him, is also a kind of respect and recognition.
So without further ado, let's cut to the chase. Today I'm going to bring you 4 cards on how to make medical knife cards.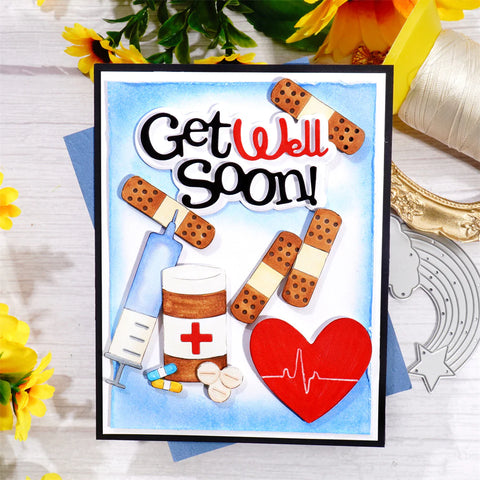 The first card, Kokorosa Metal Cutting Dies with Medical Gears, uses a very practical knife die. There are many small dies on this card, each of which can be removed and used in other scenarios where they are ideal. If we combine them, we can get a band-aid, a small heart, or even a bout of pain and some small medicine surface. In these small decorative oh.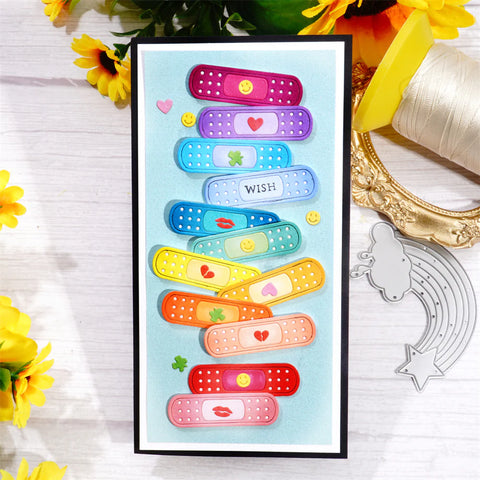 The second card Kokorosa Metal Cutting Dies with Patterned Band-Aids. this knife dies still it has great flexibility and mobility. You can change the Band-Aid expressions or small patterns on this die at will. Have this little band-aid. You can use it to create a very cute, belonging to yourself and the person you want to take care of common memory. The third card is also a set.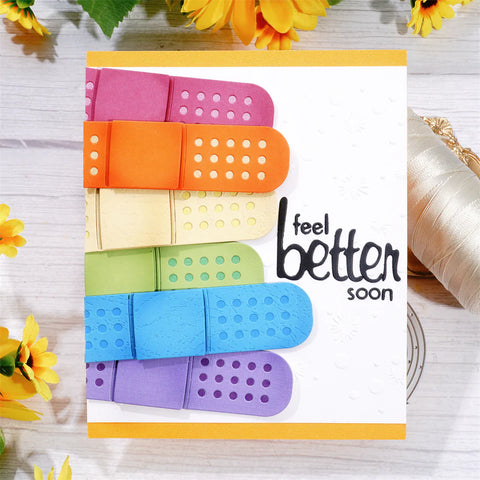 The third card is also a set, Kokorosa Metal Cutting Dies with Band-Aids, which looks very similar to the first card I brought you. But they are still more different, and the previous cartoon compartmentalized compared to the knife mold of the band-aid more realistic. If your last card is intended for a young person, then this one can be used for a slightly older elder.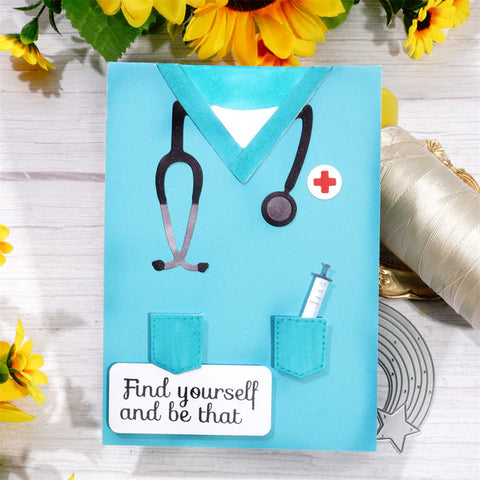 The fourth card, Kokorosa Metal Cutting Dies with Clinic Doctors Background Board, is the most representative of the doctor community among the cards I've explained. It is a card that is perfect for doctors. If you give a card like this to a group of doctors near you. When they receive this card, they can also feel your respect and understanding for the work they do.
Well, that's it for today's cutting die sharing, if there is anything else you want to watch or want to buy, you can leave a message in the comment section below. In addition to the above products, you can also see our new arrivals and best seller on our homepage. If you are interested, you can have a look.
Also, we have uploaded many tutorials on youtube and some great cutting dies works.
https://www.youtube.com/channel/UCGCPo7JxlzNolyGrHKLBDog/videos
If you are a beginner, you can watch our youtube channel to learn more. If you are an advanced crafter, then you can also take a look at the great work shared to get inspired to make more beautiful cutting dies.
---
1 comment
---
---