Recommend: Recording is a life attitude
Hello, kokorosa's friends!
It's the middle of December and it's snowing where you are. Snow is a very beautiful sight, and it is the only time of the year when you can see snow. So when the snow comes, we need a camera to record this beautiful and moving moment. So, it is only logical that I will bring you a few cutting dies for cameras today.
The first product I will bring to you today is the Kokorosa Metal Cutting Dies With Flower Camera, which is better because of the flower next to the camera. Generally, when we think of people who take pictures with a camera, we will think that this is a literary people, good at finding the beauty in life. In today's highly developed network society, we will find few people because of a flower a grass and stop to appreciate, but it is undeniable that flowers are indeed the most common, but the most easily ignored by the beauty of life. And the combination of camera and flower can make us feel the sense of literature at once.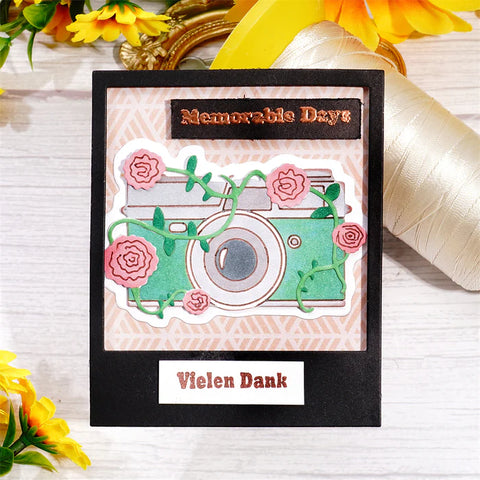 The second card is Kokorosa Metal Cutting Dies with Vintage Camera, a vintage-style camera that brings a sense of a journalist from the last century. With such a cutting die to embellish the card, it instantly brings the card back to the past. After all, there is a saying: retro, is the nostalgia for an era.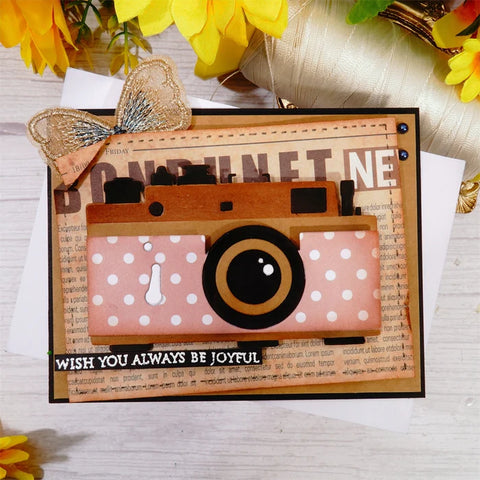 This third cutting dies, Kokorosa Metal Cutting Dies With Cute Camera, is more powerful. The use of this cutting die will be more complex because it is 3D, but it is also because of its complexity, which makes its visual effect will be very good. When I look at a card made by such a cutting die from a distance, I would think that it is a real camera. If you like 3D-type cutting die, you might want to try making this one, it's very nice.
By the way, I need to say one more thing. Your craft box must be out of stock again. If you want to make more and more beautiful cards you need a more comprehensive kit. You can browse our website for the new arrival cutting dies or the best-selling cutting dies. I'm sure you'll find what you're looking for on our website!
Alternatively, here is our youtube page:
https://www.youtube.com/channel/UCGCPo7JxlzNolyGrHKLBDog/videos
You can also check out our videos. We hope you will enjoy our video page's many tutorials on making cutting dies. See you next time!
---