Recommend: Small Animals and Celebration
Hello, Kokorosastudio friends!
I am so happy that today I am still going to show and share some of the new cutting dies on our website. I hope that after reading my recommendation, you will have some inspiration and ideas for your daily card-making. The four cards I'm going to show today are made with the newest cutting dies on our website, and if you like these cards, you can place an order through the link in my blog. Soon you will be able to make your cards with the same cutting dies as we use.
The first one I bring to you is the Kokorosa metal cutting die with cute cartoon cats, it includes two cartoon cats, a circle border, and the letters "CAT". So with the combination of these simple little dies, we can get the look I show in the picture below. What does it look like? Isn't it cute? Although the California Cat Festival has passed, people's love for cats is the same all year round. We can make a card like this to thank our cats. I'm sure your kitten will be happy to sleep with this card.
My second card is the Kokorosa Metal Cutting Die with 3D Stacking Gift Box, which is a 3D-shaped cutting die. We have a similar one on our website, Kokorosa Metal Cutting Dies with Foldable 3D Christmas Tree, and I thought we could discuss these two together. The next major holiday in December is Christmas, and both of these fit the Christmas theme. One is a three-dimensional gift box and the other is a three-dimensional Christmas tree. Using this 3D cutting die to make unique Christmas cards is very cool just to think about.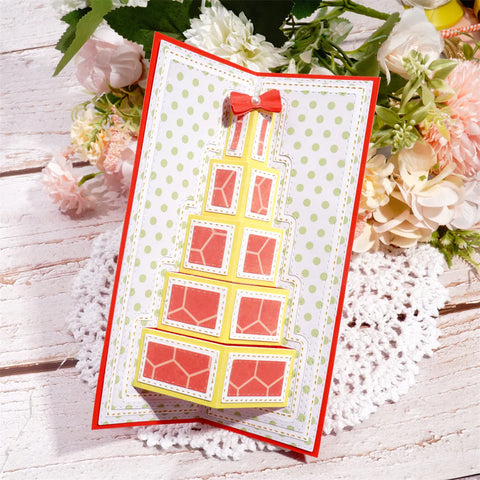 The third product is the Kokorosa metal cutting mold with a fox mask, which comes from Japanese culture. In Japan, there is a god in charge of the harvest called Inagami. Because the fox drives away weasels that steal the grain, the fox is seen as a messenger of the god Inari in Japan. In the West, we have Thanksgiving to give thanks for the year's bounty, and in Japanese culture, the worship of the Inari god serves the same purpose. Let's not let our gratitude stop at Thanksgiving, let's keep a grateful heart for the harvest in the face of all that the world has to offer.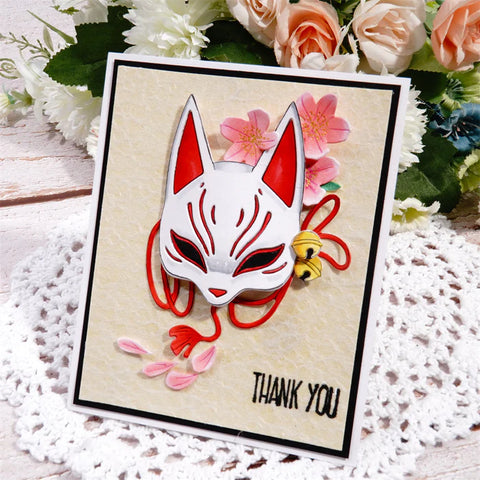 The last product is the Kokorosa metal cutting die with 4Pcs layered snow village, this product is awesome. The method is to cut out four pieces of snowscape with a die-cutting machine. The pieces are then overlapped with each other. This way we can create a staggered snowy village that looks serene amidst the curling smoke. Crafters who like to make cards with a more three-dimensional feel can take them home and try making them themselves, and then feel the shock and charm that such a knife die can give you.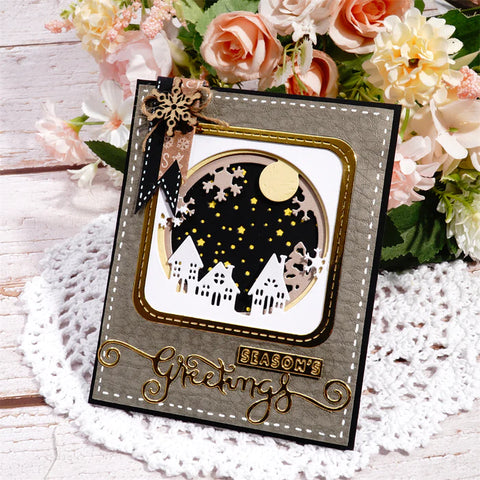 After seeing the finished products I showed you, can't you resist buying some already? You can go to our website to see the complete new arrivals on the shelves or some best sellers, I hope you can find your satisfactory products on our website. 
---