Recommend:Thanksgiving Day's Coming
Hi crafters,
Welcome to Kokorosa's blog again!
Thanksgiving day is coming up. Today I'm going to share a few Thanksgiving card-making inspirations with you. I hope you will enjoy them and also I hope you can get new inspiration for your card-making after seeing the cards I've shared.
Speaking of Thanksgiving, the first stuff we can think of is the turkey. Thus the turkey can be a very intuitive main element of the Thanksgiving card. So in this way, the turkey can be live or roasted. I will share the turkey card in both cases above.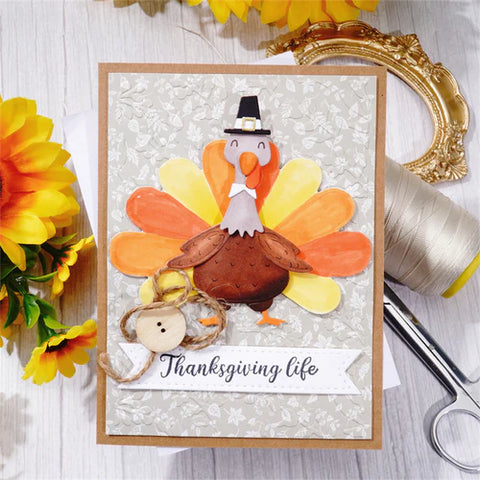 The first card is a happy turkey, we can use turkey dies to make a horizontal or vertical card. For the background of the card, we can choose something with the atmosphere of the autumn harvest and add some holiday wishes about Thanksgiving next to the turkey. Receiving such a card will make people happy.
Or we can also try to turn the turkey into a roast chicken by adding a roast chicken element to the card. Like the picture below.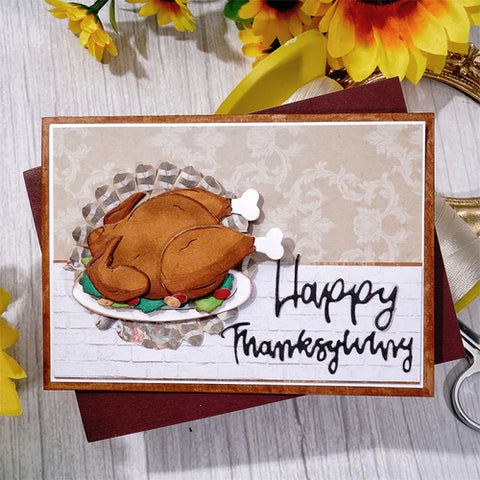 With a sizzling roast chicken in the card, the person receiving the card will feel like they are already sitting at the Thanksgiving dinner table. Again, for the background, we can use leaves or other plants that match the autumn atmosphere. But the difference with the live turkey card is that the roast chicken card can include a table as a reference element. After all, you have to put the roast chicken on the table.
Speaking of Thanksgiving dinner, the inspiration for the Thanksgiving card can be more than just a roast turkey. We can put a whole dinner on our card. The background can be chosen in the same dark warm color as the roast chicken, which looks very warm. In the white space around this whole Thanksgiving dinner, we can write our menu. I mean, holiday wishes.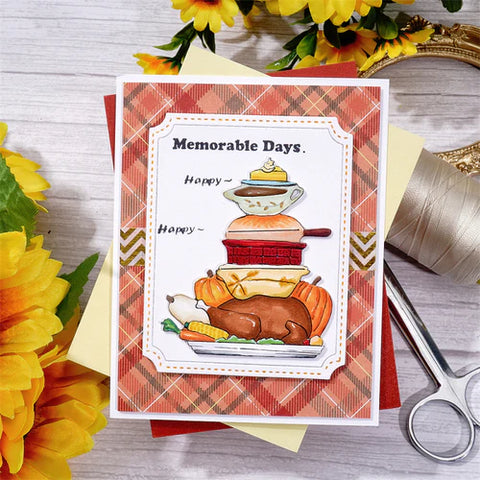 Then after dinner, we need to elevate the theme a bit. Thanksgiving is the holiday of harvest, so we can choose to use a lot of vegetables and fruits in the selection of the content of the card. On such a holiday, we can give thanks to God for the successful harvest in the form of a card.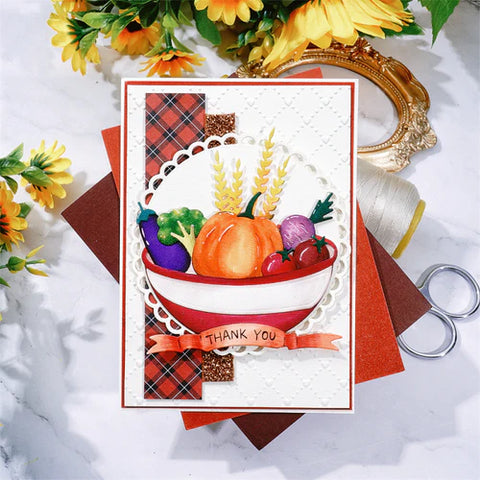 Well, after I have introduced you to these four Thanksgiving card-making inspirations, have you got any new ideas for your own Thanksgiving card-making? If you can't wait to try them out, why don't you start making your own Thanksgiving cards now?
See you next time!
---