Recommendation of Practical Items! (1)
In addition to the exquisite metal cutting dies and various materials, the production process of greeting cards cannot do without the help of a good cutting machine.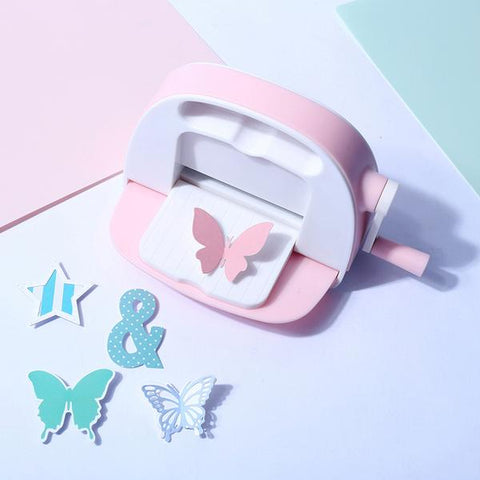 Cute candy color cutting machine----practical and convenient
This product has two sizes:
①Small- Pink: 19cm *11cm *7cm (7.48 inch *4.33 inch *2.76inch)
This size is suitable for smaller decorations and label frames.
②Large- Blue: 33cm *19cm *11cm (12.99 inch *7.48 inch *4.33 inch)
This size cutting machine is suitable for cutting background boards.
You can choose the suitable size according to your needs.
Product advantages:
①Leverage design. Convenient and simple operation。
②Foldable tray. Storage is quick and does not take up too much space.
③The handle can be grasped for easy fixation.
④A variety of gifts, including background paper, metal cutting dies (random gift) and tweezers kit!
Click the link below to buy!
https://kokorosastudio.com/collections/cutting-machine-1/products/kokorosa-manual-knurling-machine-die-cutting-machine-tool-set
---