The Discount Season:Time to Stock Up
Hello, kokorosa's crafty friends!
I'm here again with a recommendation for some beautiful products! There have been a lot of celebrations lately, first Thanksgiving, then Black Friday, followed by Cyber Monday, and then Christmas. In short, at this time of the year, it's natural that we stock up on the best deals. Today I'm going to take you through the $2.99 zone-cutting dies on our website. These products are very good deals, but at the same time not lack or namental, so I hope that through the presentation of these products, you can feel the charm of cutting dies. At the same time, I hope you do not miss this opportunity to take home such a good deal on cutting dies. Then in the next huge celebrations season, use your cutting dies to make cards and give to the people you want to give and pass the joy on to others! By the way, you can also go to our website to choose the special celebration cutting dies for these next celebrations.
Okay, so without further ado, let's cut to the chase. Today I'm going to bring you five cards from the discount zone cutting dies. Although these cutting dies are relatively inexpensive, they are no less beautiful than other cutting dies in the price range.
The first card is Kokorosa Metal Cutting Dies with Kokorosa Cute Little Fox, a very cute little fox that is also our brand mascot. Who can receive a card with our fox on it and still not like it?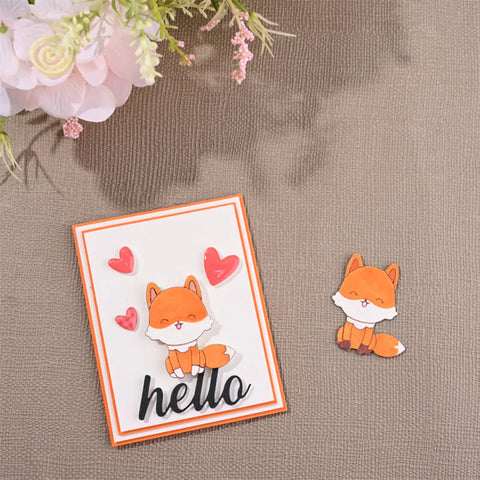 The second card is Kokorosa Metal Cutting Dies With Butterfly Clock, which is quite useful. It can be used on all kinds of cards for all kinds of scenes. This is a die set with a small butterfly die and a clock die. And they can both be used as card embellishments and then used on our cards. Use it as an embellishment.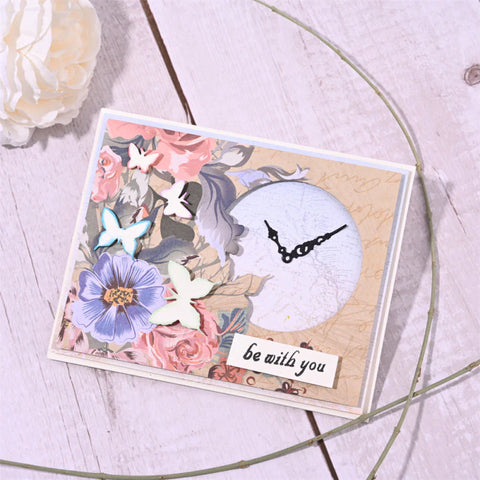 The third card is Kokorosa Metal Cutting Dies With Scrolls, a die that we can use for a border or background underneath some slogans or messages. With this cutting die, our cards will never be monotonous again. Of course, we can also use it as the main part of the card. It can be used to make a greeting card cover like a warning or a quote from a famous person.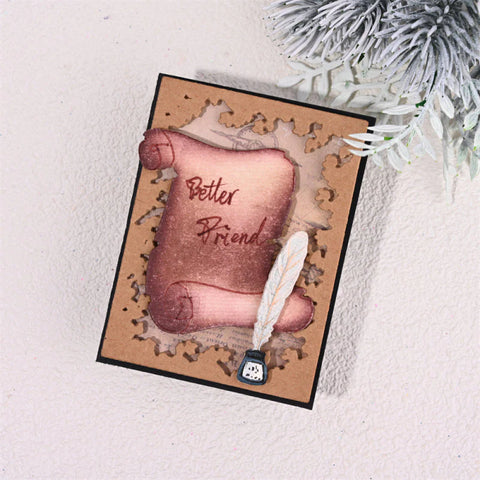 The fourth card is the Kokorosa Metal Cutting Dies With Christmas Bell, which is a festive cutting die. There is nothing like a Christmas bell to give the feeling of Christmas. We can use this bell on any card that is prepared for Christmas. I'm sure that with your existing or previously purchased Christmas-related cutting dies, you can combine them to create an effect that is not expected.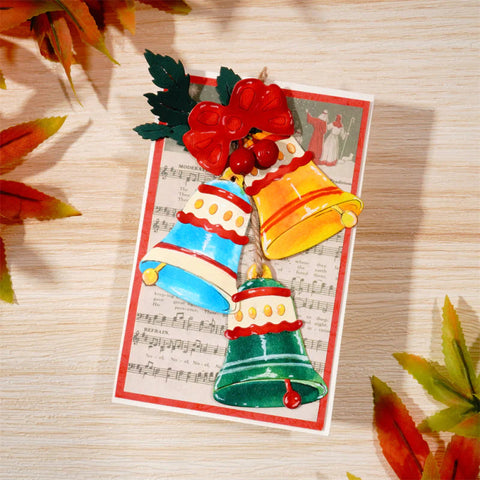 The fifth card is the Kokorosa Metal Cutting Dies With Cute Rabbits, with Valentine's Day just after Christmas. For China, each year has a corresponding Chinese zodiac sign, and next year, it will be the Year of the Rabbit. This die has two rabbits in love, which means two people are in love with each other. Such a cutting dies is suitable for Valentine's Day. When you take out such a card before the candlelight dinner, I believe your lover will be touched. Lovers need our hearts to treat, every celebration needs some sense of ritual, and we can be counted as really living.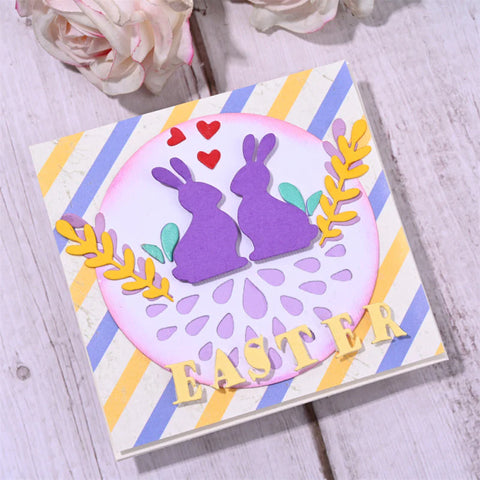 Well, that's it for today's cutting die sharing, if there is anything else you want to watch or want to buy, you can leave a message in the comment section below. In addition to the above products, you can also see our new arrivals and best seller on our homepage. If you are interested, you can have a look.
Also, we have uploaded many tutorials on youtube and some great cutting dies works.
https://www.youtube.com/channel/UCGCPo7JxlzNolyGrHKLBDog/videos
If you are a beginner, you can watch our youtube channel to learn more. If you are an advanced crafter, then you can also take a look at the great work shared to get inspired to make more beautiful cutting dies.
---