Tutorial:Cutting Dies with Chubby Snowman
Hello, friends!
As winter approaches, we're all eagerly awaiting the upcoming Christmas! Today I will continue to share with you some fancy cutting dies! Many crafters have already started preparing cards for the upcoming Christmas, so I'm going to show you some new Christmas cutting dies.
It doesn't snow very often in the winter where I live. If it does snow, it doesn't even snow very heavily. So building a snowman was actually out of reach for me as a child. Later I learned to look forward to the plum. Whenever it was winter, I would draw myself little snowmen. Then later I was exposed to cutting dies, and since then I would fill my cards with little winter snowmen. I believe that for most people, it doesn't matter if you have experienced heavy snow or have never seen snow in your whole life. Snowmen are the most visual first impression we have of winter.
I bring you this card made using the chubby snowman cutting dies. This is a very valuable set of cutting dies, which includes a hat, bird, scarf, small Christmas tree and boots, and other almost comprehensive snowman equipment dies. With so many little dies for decorating, you can create whatever kind of cards you want. The following project might be a good choice. If you are interested in this die set, the following instructions for making it will help you learn more about this project.
Step 1:In addition to the cutting die, we need to prepare some supplies beforehand. For example, markers and cardstock.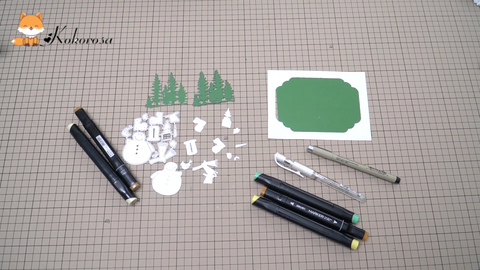 Step 2:Use markers to outline the body of the snowman, then color some decorative parts of the snowman.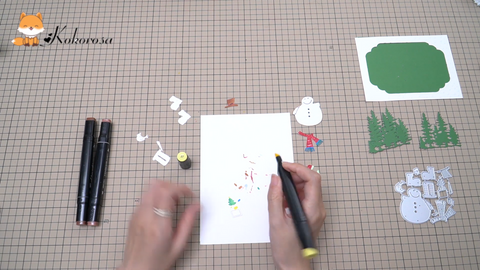 Step 3: Put all the parts together. Assemble to become a snowman.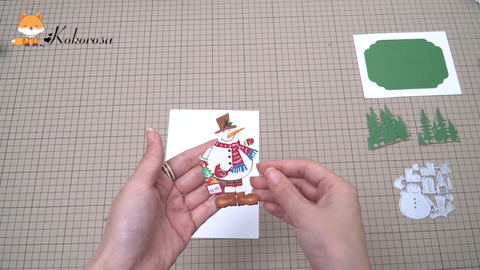 Step 4: Use cardstock to design a background for this card. You can use background cutting dies to design the background. And you can also use some Christmas tree cutting dies to embellish the background.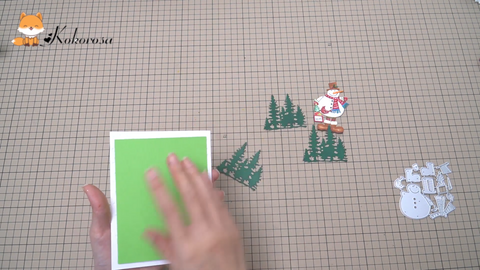 Step 5: Embellish the background with a white marker to create the feeling of a winter university strewn with snow.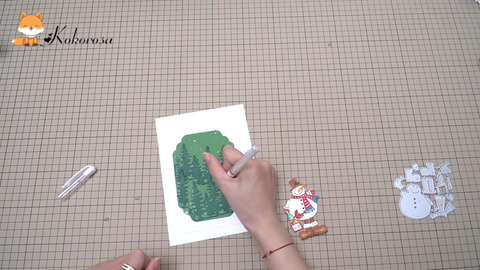 Step 6: Use liquid glue to stick the snowman you just made on the background card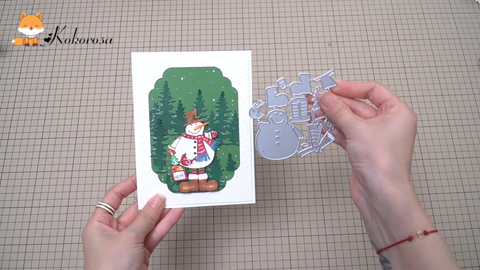 Although it looks very complicated, the process of making this card is very easy and simple. The degree of beauty of the finished product is inversely proportional to its difficulty. But then again,what kind of card you send for Christmas is not the most important thing. The best thing should be to sit in front of this place and share the wonderful gift with your family on this important day. And this die set can help you create a perfect winter feeling on a simple card, so I hope you don't miss it!
I know you've seen a lot of Christmas cutting dies, but you probably haven't seen some of the new arrival cutting dies we've released recently. In the meantime, you can come to our official website to browse some of the best sell cutting dies.
Thank you for reading! I hope you got some new ideas about making Christmas cards! Have a nice day~.
Kokorosa's official website:https://kokorosastudio.com/
---