Tutorial:How to Make A Quill Pen Card
Hello friends.
Today I am still sharing a tutorial on how to make cutting dies. In this tutorial, I am going to bring you a card with a quill pen theme. We can make a card like this and send it to our pen pal or our significant other. It's a great way to record all the things we can't say in a card like this.
So, let's get started!
First, welcome to kokorosastudio I will use this quill pen cutting dies to make a card now.
Step1:You can choose a piece of cardstock and put this cutting die on it. Use the die-cutting machine. Roll the handle! Now look here is the shape of this feather.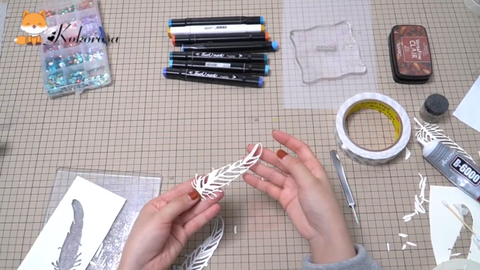 Step2:Stick the feather on this paper, and use these markers to color the blank one by one. You can use this cotton swab to spread evenly or Sponge Daubers. Of course, you can choose your favorite materials to color it. We can add more orange to these yellow colors.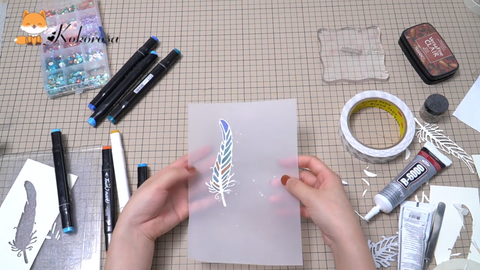 Step3:Here is a blue feather. Use these scissors. so this part you need to be very careful.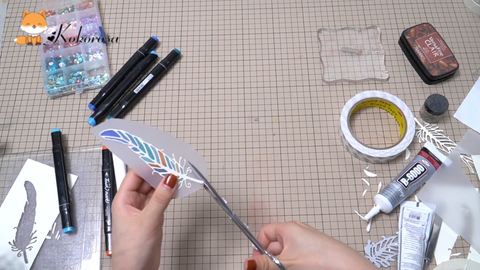 Step4:Now this is a colorful feather and then add a layer of golden feathers on this top. Stick these golden feathers on.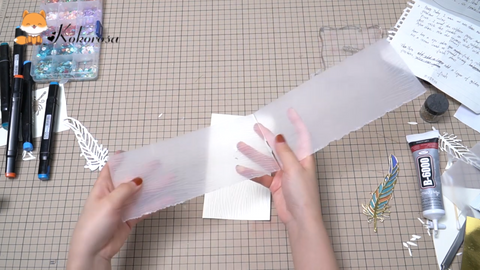 Step5:Next part let's make a background and take out a piece of paper with embossing. You can use this kind of embossing founder to make it. I will take out the double side mix to put the feathers on the background.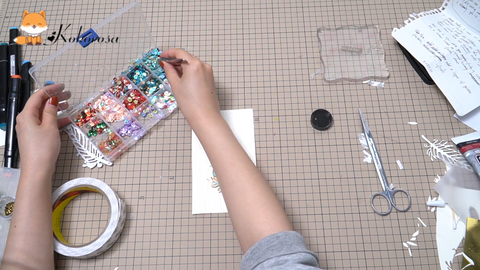 Step6:Last part, I will add some decorations here I use some smooth sequins. Take out this liquid glue. Use these tweezers pick it up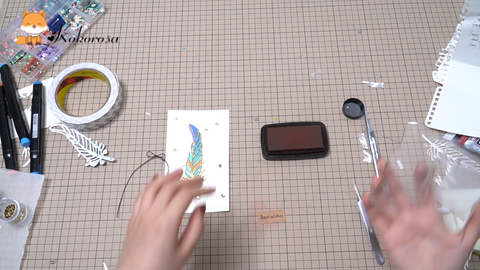 Step7:The last part I will use this stamp to add some words.
Okay now, look at these beautiful feather cards which are done.is it simple? I think you can do it too.
Our world is such a wonderful place. By cutting dies we can record what we want to express, what we want to record or what we want to remember. Our memories fade, and our thoughts are forgotten. But if all these things are preserved in the form of a card, either it still belongs to us or is sent to someone else. The moment we touch the card, our thoughts are drawn back to the moment when the card was made. And so, a moment is preserved in this form in the world.
After all this, you must be eager to try by yourself at making one of these cards! Well, I won't say any more! Let's go and try it out! It's a romantic way to capture your memories and thoughts.
By the way, I need to say one more thing. Your craft box must be out of stock again. If you want to make more and more beautiful cards you need a more comprehensive kit. You can browse our website for the new arrival cutting dies or the best-selling cutting dies. I'm sure you'll find what you're looking for on our website!
Alternatively, here is our youtube page:
https://www.youtube.com/channel/UCGCPo7JxlzNolyGrHKLBDog/videos
You can also check out our videos. We hope you will enjoy the many tutorials on how to make cutting dies on our video page. See you next time!
---