Winter Specials:Composite 3D Background Cutting Dies
Hello,crafty friends!
Today is a special winter edition of kokorosastudio. In this blog, I will show you two luxurious cutting dies. Both of them have something in common. Guess what they are? Yes, I'm sure you can guess by looking at the pictures, both of them have several layers stacked on top of each other and then combined to create a more layered landscape. OK, so let me take you through the cards our designers have made with the cutting dies.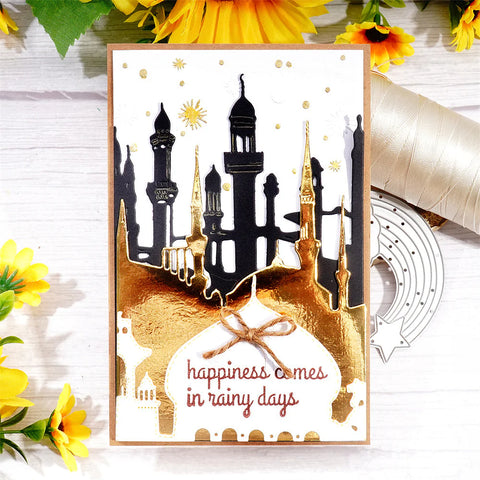 The first is the Kokorosa Metal Cutting Dies with 3Pcs Layered Palace Towers, a very unique card that looks like a Byzantine palace in its outline, and with its three layers, we can even get a very grand palace complex when the three layers are combined. On a winter's day like this, we can decorate this magnificThis way, a beautiful card is created. Using 3D laminated accent buildings with a few crystalline snowflakes above them. Card like this is one of the easiest ways I can think of to make a card, just cut out the corresponding die from cardstock using a cutting die machine and put it all together to make a card that will "wow" everyone around you.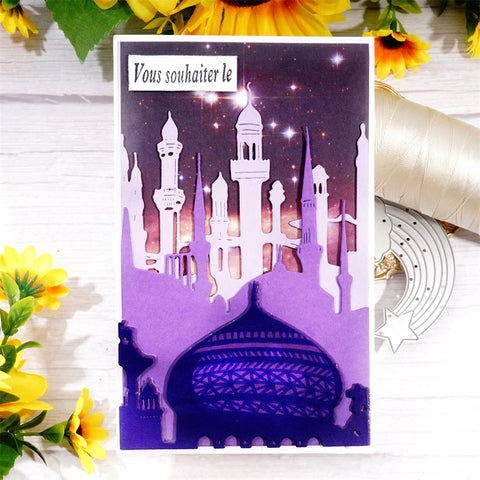 Let's look at the second one, Kokorosa Metal Cutting Dies with 4Pcs Layered Snowscape Village, which is less flashy than the one I've just shown you, but more Christmassy than the one I've just shown you. This die is slightly more complicated than the first one, it is four pieces overlapping each other and overall the combined viewing effect is that of a small valley town with a snowscape. To be honest, if this card is not suitable for Christmas, I don't think any more cards in the world are suitable for Christmas.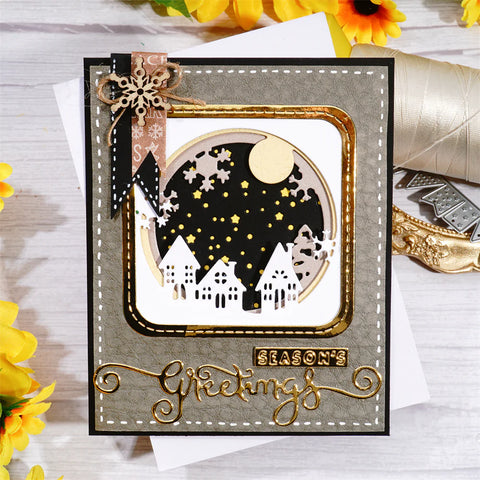 There is a lot of joy in making cutting dies and sharing the cards we make through them gives others joy from us, that is the only reason we are selling them, we want everyone to get joy from doing something together. Our website has recently been updated with new arrival cutting dies, and not only that but our peripheral products have also been updated to a large extent, we have even recently opened a new category called seals. If you are interested in this area, you can place an order for it and take it home to play. Of course, we also have a large range of best sellers on our website, so you can also go to the website and choose your favorite products.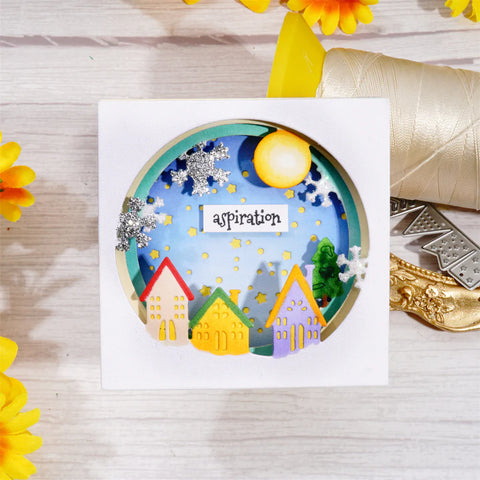 Remember, if cutting dies is a battle, then the kokorosa "arsenal" is always open for you. You can also follow our youtube channel, which shows how to use the "weapons" we sell in our shop!
---